ART. MIRRORS. BARN DOORS.

We bring out the best in people and places.

Every space is different. And with the right expertise, experience, and original touches, any space can be brought to life— made unique . At Spacia Group, we're in the business of defining unique spaces. We provide custom (framed) art, art consulting and sourcing, decorative and backlit mirrors, and barn doors to the hospitality, healthcare, and corporate markets.
Explore our products with confidence—not only within yourself but with the company in which you do business. Stride down 'The Spacia Way' with us and realize how art, mirrors and barn doors unite; how our mission of honesty and integrity, dignity and respect, continuous improvement, dependable and friendly service, communication and teamwork, and a positive, can-do attitude saturate everything we do.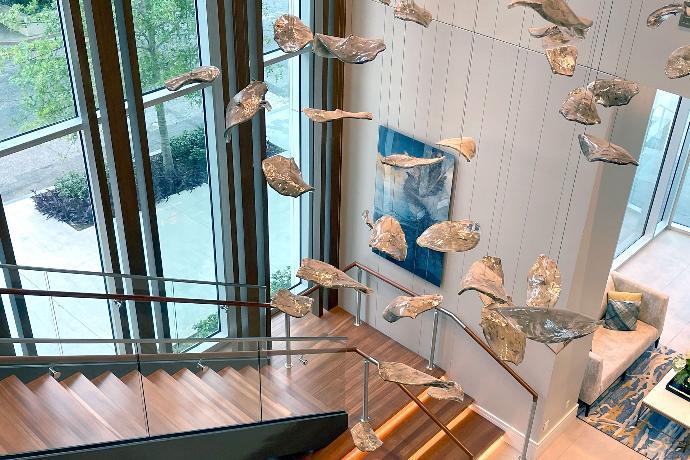 The city's skyline looks a bit different after the addition of Wyndham Destinations' first vacation club resort property in Atlanta, GA. Spacia Group delivers public space and guest room art, as well as decorative mirrors, for the 22-story resort. Each piece was thoughtfully designed to complement the property's stylish aesthetic.